"Plans are nothing; planning is everything."
– Dwight D. Eisenhower
Whether planning a corporate event, be it a grand affair or an intimate gathering, a conference, or looking to promote your next big initiative, Tycoon Event Planning & Promotions is an award winning corporate event planning, special events, and conference management company in Edmonton, Alberta that works to create your perfect event, conference, and/or event promotions campaign! Not just your average event planner, we're here, by your side, as your event partner.
We work to align events and/or promotional initiatives with marketing and outreach strategies. Generating greater awareness; creating greater outreach and engagement; education; recognizing and rewarding excellence; generating an increase in revenue or customer base; or providing a means by which to give back to the community, clients, and customers.
Events tell a story and it's Tycoon's goal to create a narrative to each event that we work on. Events are a vehicle for people to connect to one another and it's important to appreciate how emotions, memories, dialogue, and conversation all need to be accounted for and a part of the event framework. We create an opportunity for people to gather, to provoke thoughts, and ultimately curate moments to connect people with one another and engage in a common dialogue. Ultimately the conversation ties back to the over-arching story that our client wants to tell so that we can better understand and identity with them. For more information on our services, check out: Tycoon Events Introduction and Third Party Planner Information
For more information on how we can be your "Integrated Event Marketing Service", visit our Event Promotion Services page!
At Tycoon, our commitment is to see each event through from start to finish while keeping the client's goals, vision, and budget in mind at all times. We are dedicated to following through on every aspect so that you don't have to, because to us, it really is all in the details! We believe success resides in both the customer's and guests' experience – whether that be a gala for 1,000 people or a company retreat for 5 employees.
Get social with us!
---
Meet the Team
---

Eryne Sarabin – Founder and Lead Planner
Has been in Edmonton's events and marketing industry for over 15 years. She has experience working with numerous local and international organizations, where she also spent a year in London, England's events and culinary industry working alongside Gordon Ramsay! Eryne takes great pride in her work and strives to provide dedicated attention to every project. Her experience, passion, understanding and fun attitude help create and execute flawless, stress-free projects while creating memories to last a lifetime. Her flair for creativity aids in bringing new, innovative ideas to each project while managing her client's goals, budget and needs. Her passion for community and her city also keep her in tune with local events and trends. Eryne belongs to, and participates, in many community and industry organizations.
Event Support – Tycoon's event support team members are here to ensure that events are seamlessly planned.
Bryce Doherty: Account and Event Manager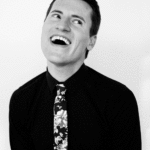 Stephani Harvie: Account and Event Manager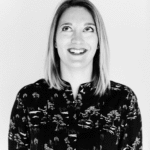 Lindsay MacDonald: Programming and Onsite Event Support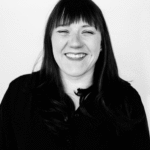 Sarah MacDonald: Digital Marketing Strategist

Shanna Johnson: Social Media and Onsite Event Support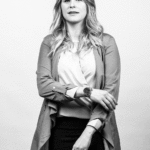 April Bannerman: Onsite Event Support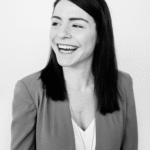 Onsite Support – Tycoon's onsite support team members are here to ensure that events are set up smoothly, that all logistics are running on time and as planned, and to offer staffing support so that our clients and their team can sit back, relax, and enjoy the experience!
Subcontractor Support – Tycoon's subcontracted support team is here to ensure that any additional services needed onsite, or in advance, of your event are in place and managed seamlessly to ensure flawless execution and maximize the experience. This may include graphic design, styling, social media, advertising and promotions, photography, etc.
---
Did you know that Tycoon's team are members of the following groups:
---
ILEA (International Live Events Association)
MPI (Meeting Professional International)
Edmonton Chamber of Commerce
Go West Conference Advisory Council
NAIT Event Management Program Advisory Council
U of A's Career Mentoring Program for Graduate Students
CLIA (Cruise Line International Association)
Consumer Protection (British Columbia)
IATA (International Air Transportation Association)
Travel Professionals International
Virtuoso (exclusive program)
WPIC Certified Wedding Planners