At Tycoon Events, we understand that our decisions impact our community, our city, and our environment. That is why we choose to give back as much as we can to the communities that have helped us succeed. We do this through:
being champions of our city,
advocating for marginalized communities, and
embracing socially- and environmentally-conscious programs and services.
SUSTAINABILITY
We are extremely conscious of sustainable efforts and our level of accountability. To ensure that, we incorporate sustainable practices before, during, and after events that:
support our local economy,
lessen and mitigate our carbon footprint, and
reduce waste, and recycle/repurpose when we can.
There is a need to repurpose many elements from events that would otherwise be thrown away or simply go into storage and never be used again. We believe that every event is an opportunity to tell a story, and we see an opportunity to continue on the story beyond the conclusion of the event by donating items to post-secondary groups, theatre producers, special needs camps, Habitat for Humanity, and our community partners who can make use of them.
PARTNERSHIPS
By mindfully approaching sustainability and our overall impact, we are proud to have cultivated a number of community partnerships and are committed to harnessing the power of these partnerships wherever possible.
Adeara Recovery Centre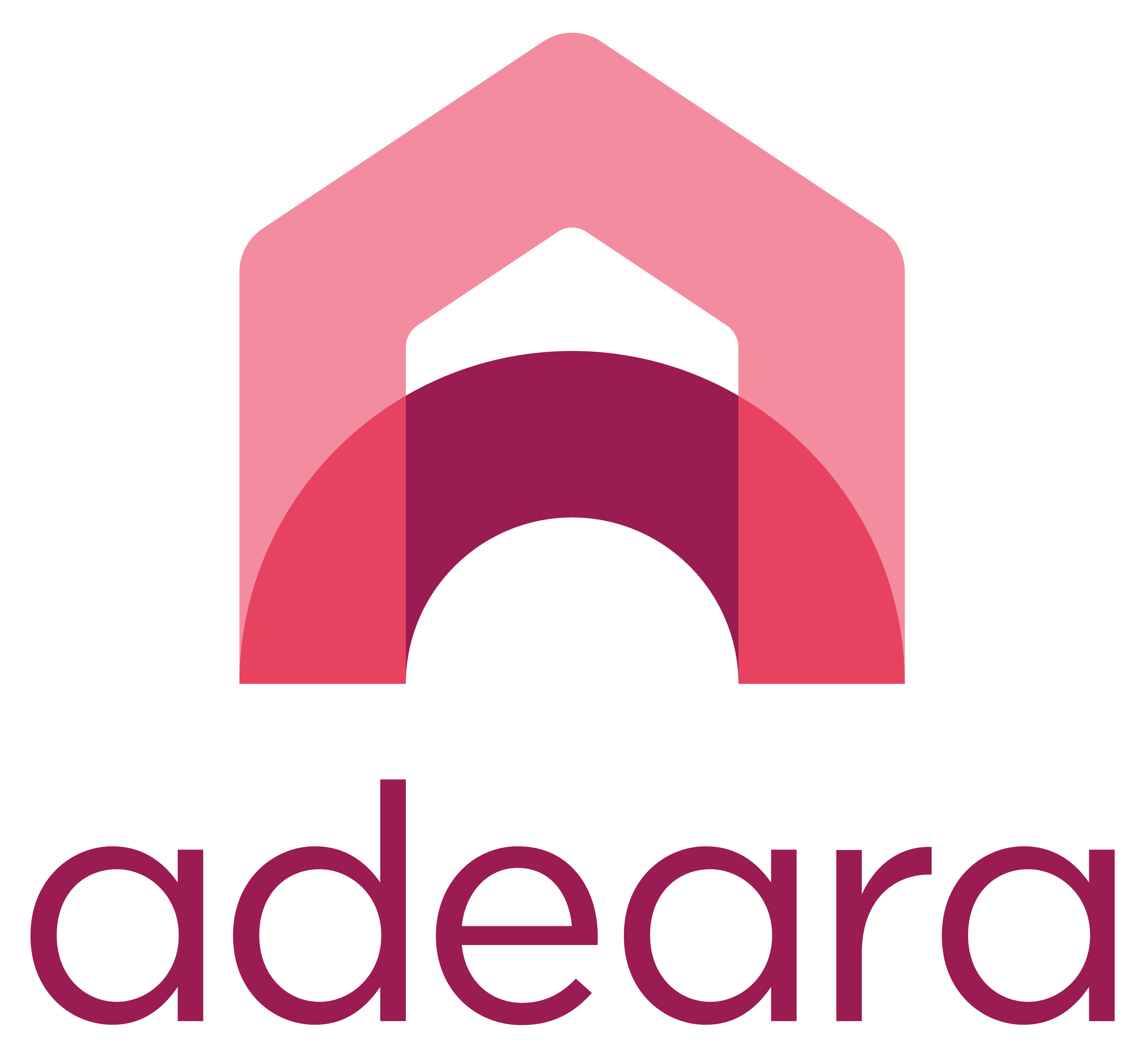 Together with their donors, Adeara is committed to transforming the lives of women (and their children) who are struggling with addiction, poverty, trauma, and abuse. Rebuilding even one woman's life can break the cycle of addiction and create a lasting positive impact that can be felt across our community.
Adeara believes in changing communities through changed lives and growing forward. Their residential program offers women the tools they need to take responsibility for their own recovery process. From education and individual counselling to group therapy and spiritual development, they support women and their families every step of the way. Community support ensures that vulnerable women have access to the programs and services they need to rebuild their lives. Adeara hopes to reach MORE women and children in crisis, expand their services, and collaborate with community partners on the creation of a new, larger facility.
We have found several opportunities to partner with Adeara, such as donating leftover prepared food from events that is suitable and approved to provide to women and their children.
---
Anthony At Your Service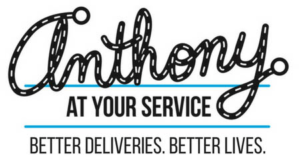 Anthony At Your Service was founded to give Anthony, a gentle, joyful man with autism the opportunity to make a living doing what he loved: meeting people, visiting new places, and making communities a better place. So, Anthony's friends and family helped him create meaningful work and provide a valuable service to the community – customized delivery services to Edmonton and Calgary while creating visible and valuable paid job opportunities for adults with intellectual disabilities. 
Helping others create better lives for themselves brings out the best in us; It builds community and connection. Anthony at Your Service's creativity and flexibility has made them an ideal partner and allowed us to work collaboratively on event projects, utilizing their courier services, and getting teams involved on both sides!
---
Good Virtue Recycling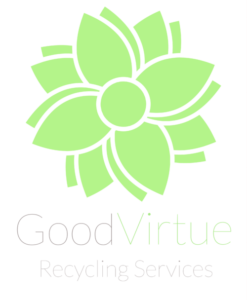 Good Virtue Recycling offers free, trustworthy, and professional recycling pickup services and establishes a positive footprint in our community while doing it. They give back to the community and focus on its growth by empowering local youth through impactful partnerships with several youth programs.  
Through a grassroots approach to community engagement, Good Virtue Recycling finds unique opportunities where extra financial support is necessary for the ability to participate in one of four areas: Sports, Arts & Music, Nutrition and Education. 
We are always pleased to recommend this service to our clients as an opportunity to give back to the community after events.
---
Leftovers Foundation



58% of the food produced in Canada is wasted annually. 32% of this is avoidable and is potentially edible food that can be rescued in order to support people in our communities.
The Leftovers Foundation is one of Western Canada's largest food rescue charities, with a dual mission of reducing food waste and increasing food access through community mobilization. Their goal is to ensure edible food is kept out of the landfill and, instead, redirected to the hands of those who need it most, such as the Bissell Centre and YESS.
We work closely with the Leftovers Foundation to make sure that any and all food that can be rescued after events, is rescued!
---
Little Warriors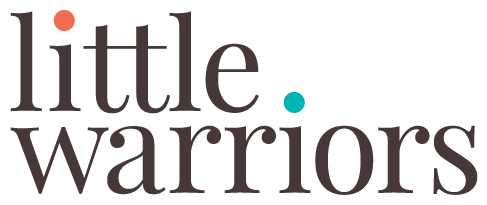 Every child deserves a childhood. Driven by this belief, Little Warriors focuses on the awareness, prevention, and treatment of child sexual abuse.
Each year, the Little Warriors Be Brave Ranch welcomes over 100 child survivors of sexual abuse. The ranch is a specialized, intensive, trauma-informed, evidence-based treatment centre focused on helping children who have been sexually abused. 
Little Warriors also focuses on teaching adults to help prevent and respond to child sexual abuse through their in-person and online Prevent It! Workshops, developed in conjunction with researchers at the University of Alberta. 
When we have items, props, materials, or equipment from many of our children's and family-friendly events, we partner with Little Warriors to ensure anything suitable for the Be Brave Ranch is donated.
---
Operation Friendship Seniors Society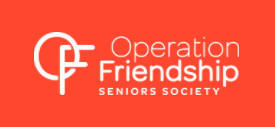 Operation Friendship Seniors Society offers services, without judgment, that focus on improving the quality of life for seniors in need. They provide community-based, preventative social services to the seniors of Edmonton's inner city and provide safe, affordable, non-institutional housing options. 
Through deep-rooted values such as friendship, dignity, community, and independence, Operation Friendship Seniors Society offers a number of programs, including: Outreach, Helping Hands, Housing Facilities and Recreation.
Operation Friendship Seniors Society connects us to seniors groups and housing facilities that are able to make use of any custom-built items (i.e. benches, gazebos, etc.) or building materials leftover from events.
---
Parkland Ventures Thrift Store

Parkland Ventures Thrift Store is a non-profit based in Stony Plain, which focuses on supporting people with special needs, mental health issues, and developmental disabilities. They provide jobs and training to people in need, outreach services in Stony Plain, and housing opportunities for their staff. They pay it forward wherever they can, including supplying clothing and housewares to those in need.
We are proud to donate suitable materials, equipment, product, and other goods to Parkland Ventures Thrift Store so that they can be repurposed, sold, or used as needed.
Parkland Ventures Thrift Store Facebook page
---
Stems From The Heart



Recycling flowers, delivering smiles. Stems From the Heart is a charitable organization created to bring joy and happiness to those in need through the use of recycled/repurposed flowers. 
They collaborate with community partners to ensure flowers that are used for events, that would otherwise be discarded, are collected, rearranged into beautiful bouquets by volunteers, and then delivered to various facilities in the city, including Hospices, Palliative Care Houses, Cancer Centres, Women's Shelters, Hospitals or any other deserving beneficiary.
We partner with Stems from the Heart whenever possible to donate all leftover florals and greenery from events.
---
Voice of Albertans with Disabilities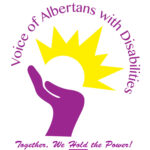 Voice of Albertans with Disabilities (VAD) is dedicated to supporting individuals, organizations, government representatives, schools, business personnel and employers in an effort to reduce accessibility barriers that inhibit participation, i.e. a place or activity that is designed in such a way that limitations are present. 
VAD actively finds solutions that promote full participation in society and provides a voice for Albertans with disabilities. They are a collaboration of Alberta-based advocacy organizations, using their collective voice to influence an inclusive and accessible province. 
We are committed to working closely with VAD to continue providing accessible and inclusive events, both virtual and in-person.