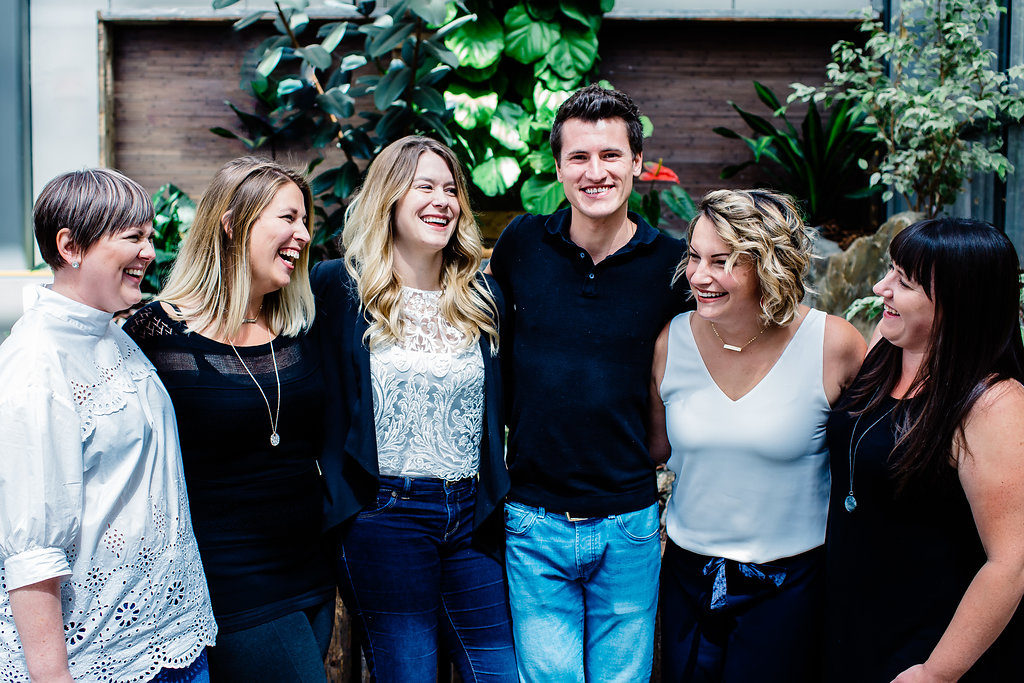 Photo credit: L Photography
#TEAMTYCOON
Tycoon featured each member of our team throughout the month of August.
August is known as "Happiness Happens Month" and we thought it was a great way to create discussion around the connection between happiness, the world of events, and the life of an event planner.
If you missed the spotlights on each of our five team members, fret not! You can still check out the links below…
Alicia Powers, Event Manager with Tycoon Events
Bryce Doherty, Event Coordinator with Tycoon Events
Lindsay MacDonald, Onsite Event Support with Tycoon Events
Lisa Rinas, Onsite Event Support with Tycoon Events
Shanna Johnson, Onsite Event Support with Tycoon Events
---
NEW CLIENTS AND EVENT ANNOUNCEMENTS
We've been keeping this hush-hush for as long as we could! We want to give a BIG welcome and virtual hug (the Tycoons are big on hugs) to the newest member of the Tycoon family – psych! We can't let that cat out of the bag just yet but we're thrilled to be working with them on their upcoming Holiday Party this year.
We also want to say 'thank you' again to the Servus Credit Union family for another successful year at the Servus Edmonton Marathon.
And looking ahead, SAVE THE DATE for:
October 13th, 2018
Stony Plain Road Business Association presents their long-awaited "Storefront Cinema Nights" 2018. Returning after a decade-ling absence, the not-to-be-missed event is back! From 6PM to 9PM along Stony Plain Road between 151st and 155th Streets there will be short films projected onto storefronts along with the added attraction of unique light projection shows. Large-screen cinema, Throwies, fire pits, horse-drawn carriage rides, a light bike parade, street performers, food trucks, live music, and a Beverage Gardens will also be featured. The event is free, and everyone is welcome!
If you're interested in volunteering at the event, stay tuned for details on how to get involved.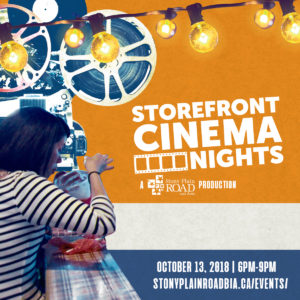 October 30th – 31st, 2018
Inception VR and Tycoon Events are collaborating on bringing a frightfully exciting VR Haunted Halloween House Pop Up to Londonderry Mall. During mall hours, stop by the pop up to experience a Halloween VR experience that is free and suitable to all goblins, ghouls, adults, and kiddies! Stay tuned for more details and follow Inception VR's social feeds for more announcements.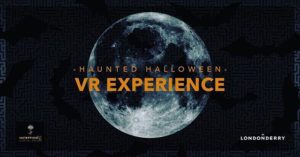 November 10th, 2018
YEG's favorite winter festival is back and taking over 124 Street on Saturday, November 10th! That's right – SAVE THE DATE for "All is Bright" 2018. New date and new location! Stay tuned for more details.
We're $10K away from achieving our sponsorship targets for this year's event. If you, or if you know of an organization, that would like to be a sponsor of this year's event please visit http://124street.ca/all-is-bright-sponsorship for all of this year's opportunities.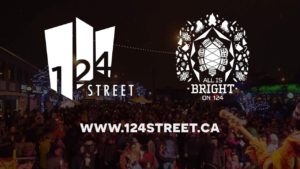 ---
NEW TYCOON-APPROVED PROGRAMS
Code of Ethics
"Authenticity is not something we have or don't have. It's a practice — a conscious choice of how we want to live. Authenticity is a collection of choices that we have to make every day. It's about the choice to show up and be real. The choice to be honest. The choice to let our true selves be seen." – Brene Brown
It is with those words in mind, that mindset and motivation, that foundation of who we are as individuals/a team/a company that, as our actions have already been proven, we wanted words to capture our purpose. Hence why we created our very own Code of Ethics to share with the world.
Authenticity, integrity, truth, transparency, respect, and grit — it's what Tycoon Events has been, and always will be, about.
Tycoon's Volunteer to Onsite Support Program
The event industry is often times supported heavily by dedicated and willing volunteers. Many festivals and community events rely on the tireless efforts of these individuals to help ensure the success of the event and enhance the the experience for all those attending.
On behalf of Tycoon Events, we would like to express our heartfelt thanks and appreciation to each and every one of these volunteers. We look forward to your continued help and assistance in the months ahead.
As an event planner, Tycoon Events continually strives to be a leader in the industry. This mindset is demonstrated in the way we operate, plan, execute and interact with those individuals we work with and, in this regard, we are excited to unveil our new initiative. Specifically, we would like to invite those individuals: (i) who have demonstrated unparalleled drive and commitment; (ii) who have volunteered for at least two events organized by Tycoon Events; and (iii) who would like to work with Tycoon Events from time to time on a contract basis, to check out our website at www.tycoonevents.ca for more information. It is our hope that this initiative will give those individuals who are a fit for our team, a unique opportunity to join our team and to share in our success.
We are excited about the various events we have lined up for the months ahead and for the coming year and are looking forward to continuing to work with those volunteers who are willing to lend a hand from time to time as well as those individuals who are interested in joining our team on a bit more of a structured basis.
For more information on what the Onsite Event Contractor Role looks like, please visit the following web page.
Tycoon's Social and Environmentally Conscious Partnership Program
In an effort to be a provider of services which encourage thoughtful and mindful decisions that impact our community, our city, and our environment, Tycoon is extremely proud and excited to share some of our new partnerships and programs that we've been cultivating in order to be among those who champion, embrace, and advocate for socially and environmentally conscious programs. As we worked on this program it became alarming that very few, if any at all, event firms in our city had similar measures in place. We'd like to be a catalyst for this to change. Without further ado…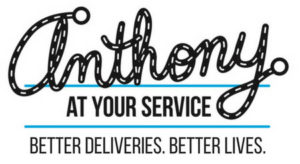 Anthony At Your Service:
In 2012, Anthony at your service was founded to give Anthony, a gentle, joyful man with autism the opportunity to make a living doing what he loved. Anthony enjoyed meeting people, visiting new places, and helping so Anthony's family and friends helped him start Anthony at Your Service so he could have meaningful work and provide a valuable service to the community.
As you can imagine, the company has been embraced by the community and his delivery business has grown into a social enterprise that employs several other people with intellectual disabilities. Whether its courier service, envelope stuffing or material assembly, they've got you covered!
Tycoon events and promotions is happy to partner with this wonderful organization and work collaboratively on event projects that can provide the opportunity for their teams to get involved and have a great time doing it!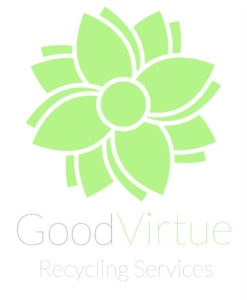 Good Virtue Recycling:
Let us introduce Good Virtue Recycling, providing recycling pick-up services that give back to the community. They look to make an impact by empowering local youth through partnerships with reputable and honest youth programs.
A significant percentage of the collected deposits go towards their 4 pillar initiative that is separated into, you guessed it, 4 areas – sports, arts, music and nutrition. Through each pillar, they take a grassroots approach to community engagement and find unique opportunities where financial support is necessary for youth to participate in the respective pillar.
Tycoon is pleased to offer this free recycling service to our clients as an opportunity to give back to the community.

Leftover Rescue Food YEG:
Did you know that nearly half the food produced in North and South America is sent to landfills as waste?
Leftovers Rescue food is a local non-profit organization powered by 200 volunteers with a mandate to eliminate food waste going to the landfill. Offering 51 routes, 7 days a week, this organization has provided over 138,000 meals to those who need it most.
We're pleased to offer this option to our clients to ensure that supported service agencies such as the Bissell Centre and YESS receive access to good food.

Stems From The Heart:
Recycling flowers, delivering smiles.
Stems from The Heart is a local non-profit organization that was created to bring joy and happiness to those in need through the use of recycled flowers.
Since September 2017, donated flowers have been hand crafted into beautiful bouquets by volunteers and donated to various facilities in our city. We're on a mission to collaborate with our clients to ensure flowers that are used for events are collected and delivered to Hospices, Palliative Care Houses, Cancer Centres, Women's Shelters and any other deserving beneficiary within our community.
---
CELEBRATE THE HOLIDAYS TYCOON-STYLE
As we look ahead to the holiday season (y'all know it's only 12+ weeks away right?!), that means Tycoon is in full-on holiday event planning mode. Truth be told, we started working on holiday events months ago. We generally skip right from Spring to Winter every year! We're even so far ahead of the game that our team is taking photos for this year's Christmas card. Believe it!
If you haven't started thinking about holiday events (client appreciation events, staff holiday events, retreats this year or in the New Year, etc.) the time is now and we're happy to help in whatever capacity you might need. Get in touch sooner than later as we only have capacity to take on one or two more events this year.
---
Wishing you a great long weekend and until next time, stay calm and plan on!
– Your Tycoon, Eryne xo
Subscribe to Blog via Email