2017
Winner: 'Best Professional – Event Planner' from the Edmonton Event Awards
Finalist: 'Best Live Event – The Alberta School of Business Centennial Campaign' from the Edmonton Event Awards
Feature: NextGen Column in Meetings Canada – Page 46
Feature: Guest on "That's So Maven's" Podcast – Episode 41

2016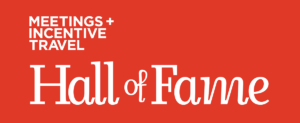 Finalist: 'Rising Star' for M + IT's Hall of Fame 2016 (Meetings Canada)
Feature: Guest on "Capital Ideas" Panel – Episode 31


Winner: 'Best Special Event' for winter festival 'All Is Bright' on 124 Street (2015 event)


Voted Runner-Up: 'Edmonton's Best Annual Event' for winter festival 'All Is Bright' on 124 Street (2015 event)
---
Testimonials
---
"I have truly enjoyed working with Eryne and her team at Tycoon Events. They provide the professionalism, thorough documentation, event planning know-how and creative thinking that help you sleep at night while still bringing a great sense of humor and lightheartedness to the table." – Paige Helwig, Brand Management Specialist with Servus Credit Union's Corporate Centre
"One of the best decisions we've made in the short history (so far) of the Alberta Podcast Network was to hire Tycoon Events to help with the official launch party in September of 2017. Eryne is not kidding when she says it's all in the details, and her close attention to those details helped us put on an event that met or exceeded all of our goals. Tycoon's planning process gave me peace of mind throughout the process, and the professionalism of the team on the day of the event was superb. Thank you, Eryne — this was everything I hoped for." – Karen Unland, Co-founder of the Alberta Podcast Network
"Finding Tycoon Event Planning saved my event! Even though I had many other elements taken care of and under control, Tycoon was the missing piece of the puzzle. Once Eryne started working with us it all came together. From dealing with our vendors and the venue; creating custom pieces that took our decor to the next level; organizing install and strike so that everybody knew exactly what to do and when; And, dealing with the many details leading up to our big day and on the big day. Our event would not have been the success it was without Tycoon behind the scenes. I owe them big time. Eryne, in particular, is a thoughtful and detailed listener. She's accessible and adaptable to all the twists and turns that come with event planning, and thus is a dream to work with! "– Sarah Chan, First Lady of the City of Edmonton and 2016 Campaign Co-Chair for United Way
"I hired Eryne to pull together an event in 2.5 weeks with extremely high expectations. Not having worked with her before I took a bit of a risk. Eryne not only met but exceeded my expectations, she was thoughtful, thorough, professional and worth the risk. Given the limited time she put together a great event I can only imagine what she can do with more time!"– Nicole Medeiros, Community Manager for ATB Financial
"Tycoon Event Planning & Promotions was contracted to manage the planning, organization, marketing, fundraising, and implementation of the festival.
One of Edmonton's favorite winter festivals, 'All is Bright' had something for everyone this year – whether it was the programming in the Children's Area, the various activities and attractions happening around the festival grounds, posing with light installations, having s'mores around the fire pits, sipping on a hot beverage in the beer gardens, taking in some of the entertainment on stage or around the site, eating local bites from one of the food trucks, shopping at the any of the area stores, or taking in some of the fun at night at any of the participating venues!
This year, our festival goal was to create a sense of community and spirit and bring illumination and energy to the 124 Street area while being an example that Edmontonians can still have fun outside in the winter season.
Not only was the event a huge success, it was also meticulously organized and run. Whether managing the expectations of the 400+ businesses of the area, our Board or the event Committee, working the Business Association and those involved with the event, and managing the volunteers, we thank Tycoon Event Planning & Promotions for making it possible and for understanding what needed to be factored into the event in order to meet our end goals.
Eryne was well organized, detail oriented, professional, flexible, reliable, and accommodating. We very much valued that Eryne took the time to understand the challenges that the event and our organization had faced in the years prior and how she could support and help us achieve our end goals. When grant funding did not come in for the event as it had in previous years, we were also extremely happy with Eryne's ability to still execute the event plan and do so with confidence and the event intact.
Overall, this year's festival was extremely well received by all parties involved!"– Jeff McLaren, Executive Director of the 124 Street Business Association
"Eryne's passion, creativity and meticulous attention to detail has been integral to the success and energy of the Centennial campaign. Working with Eryne, you can tell that she truly loves what she does; her enthusiasm is infectious and her commitment to her profession is undeniable. In her role as Centennial Manager, Eryne has championed the School brand, energized the marketing & communications team, inspired innovative event planning, and kept us focused on our goals in order to have one of the best Centennial celebrations at the University of Alberta.
Eryne has a natural ability to connect with people and has gone above and beyond to ensure input and support from internal and external stakeholders has been reflected in the overall Centennial campaign plan; she is a consummate professional in everything she does. In addition to re-­energizing a number of high-profile events for the School, Eryne has played an integral role in strengthening the processes for internal and external communications, which will continue long after the Centennial campaign is over."– Heather Newton, Executive Director of Marketing and Communications at the University of Alberta School of Business
'A Games Night Out' was an unprecedented event that saw a huge success as advance tickets sold out prior to the night of the event. It was an innovative way to bring awareness to the recent resurgence of the board gaming culture to those otherwise unaware of the phenomenon. The Hexagon was still in its first year of operations and many people were unfamiliar with the concept and location. Hosting the event at the Yellowhead Brewery was advantageous as it was a suitable location that was popular and familiar. Many of the guests had never been to The Hexagon, or to a board game cafe, and the event introduced the cafe and the concept to a larger audience that had not been reached. In addition, it allowed our existing customer base to have the same experience as they would at the cafe, but in a larger and different venue.
There was an increase in traffic and sales at the cafe as a result of the event. The event garnered positive comments from all, and many of the first time guests were eager to experience more. 'A Games Night Out' gave them just a taste of what The Hexagon has to offer and they now know where to find it. As a matter of course, the guests who attended the event introduced the concept and cafe to their friends, thus yielding more new customers.
Furthermore, not only did the event increase physical traffic at the cafe, but it also increased our website traffic and social media presence. For the duration of the event night, guests were encouraged to take photos and post them using tags that directly linked and corresponded to The Hexagon. Notable guests that attended 'A Games Night Out' included representatives from Yelp, YEGTweetup and Venue Jar.
'A Games Night Out' was the first large event held by The Hexagon outside the cafe. The event was successful in large part due to the involvement of Tycoon Event Planning & Promotions. Although the event was a joint collaboration, we relied heavily on owner and lead planner Eryne Sarabin's expertise. Eryne was the primary organizer and promoter of the event. She was exceptionally well organized, professional, and exuded strong communication skills. Moreover, we particularly valued Eryne's support of small local businesses. Choosing to collaborate with us, The Hexagon Board Game Cafe, and hosting our event at the local Yellowhead Brewery, as well as featuring other small local businesses in the form of prizing, is a testament to Eryne's support of this city and the small businesses this city has to offer."– Kellie Ho & Randy Wong, Owners of The Hexagon Board Game Cafe 
"Eryne was awesome at helping me get more specific about creating my vision and putting it in words so that I could create posters to promote my event. I also truly appreciated how creative Eryne was in groups, places and people to reach out to promote my services. Eryne also created beautiful posters for my event. She was also very professional, friendly, prompt and organized in her approach. I highly recommend hiring Eryne if you need support marketing your event!"– Rosalyn Fung, M.Sc., Registered Psychologist & Certified Hakomi Therapist at Aspirations Inc. Counselling and Training Center
"Our event planner was very knowledgeable and responded quickly to all questions and concerns that we had. She gave us multiple options for the event. Everything was set up and waiting for us upon arrival and if any issues arose our event planner took care of it in a matter of minutes. I would highly recommend Tycoon Event Planning & Promotions for any special occasion you might be planning! I will definitely be using them again!– Dalton Nelson, Private Event Client
"For a few months, I wasn't able to find a proper venue for a social media course that I was planning on delivering to some colleagues. After hiring Tycoon Event Planning & Promotions, a space was easily found along with advice on how to advertise the course, costs for different items that would be needed and that I had forgotten (name tags for example). The time and effort that Tycoon Event Planning & Promotions put into my seminar was above and beyond what I expected. I have absolutely no reservations in recommending Tycoon Event Planning & Promotions to my clients and people in my network."– Kevin MacDonald, Owner of L6S Business Consulting Inc.
"It is weeks after our fundraising event and people are still telling me how well organized the event was. Thank you to Eryne, the day of our event ran seamlessly."– Dr. Lisa Belanger, President and Founder of Knight's Cabin
"During her time with Gordon Ramsay Holdings, her attention to detail, organisation and professionalism with guests has been exceptional. She works well under pressure, dealing with a number of tasks at one time, and she has excellent communication skills with both clients and internal colleagues. Eryne's role was to manage the events and to deal with up to 30-40 events per week. Organisation and attention to detail are key areas where Eryne excels. She is extremely punctual, well presented, and confident in client meetings. She has a wealth of experience in the events industry and can rise to any challenge."– Michelle Chillingworth, formerly the Private Dining and Events Manager with Gordon Ramsay Holdings
Don 't just take it from them! See what others have had to say about working with Eryne over the years. Let's take a peek!
---
Who Are We Working With?
---