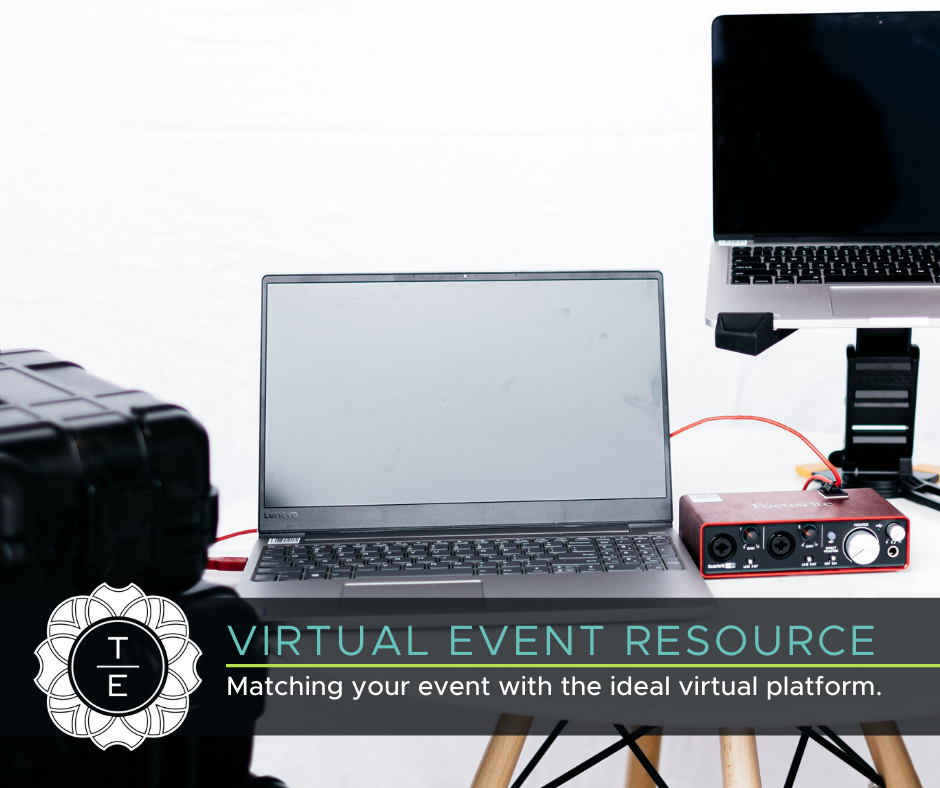 Whew! The last five months have been a whirlwind for the event industry, to say the very least. Like those around us, Tycoon Events has been focused on navigating the changing global environment and determining what we can offer during this time.

Below, learn more about the behind the scenes and creation of our Virtual Event Resource (VER). And, if you haven't explored the resource yet, take a look at it here!
Why did we create the Virtual Event Resource?
When COVID-19 was declared a pandemic back in March, the events industry was turned upside down! When live events were declared a "no-go", the marketplace became saturated with online tools, platforms and resources, all claiming to be the solution to the new virtual event space. While we were excited about the acceleration of the virtual event market, we quickly realized that there was a lack of information about these new tools from an event industry perspective. Trying to navigate so many different tools was difficult, and we had our own questions that weren't being answered. From that, the idea for the Virtual Event Resource was born!
Who is the Virtual Event Resource for?
Our Virtual Event Resource was created from an event specific perspective, with event planners and consultants, marketing and administrative professionals, event vendors, venue contacts and other industry professionals in mind. If you're reading this blog post, you might find the VER useful as well! (Check it out here!)
Okay, but what does it do?
Great question. Our Virtual Event Resource makes it super easy to determine which virtual tools/platforms/resources are suitable for your specific event needs. As a searchable database, our VER houses over 50 tools that are suited for virtual events. Our Tycoon Team took the time to research each tool/platform/resource, asking industry specific questions and making note of "what we love," as well as "limitations to consider." With a few clicks, you can easily filter the listings by "type of event" and "type of technology" to narrow down the options. From there, you can compare the available tools to determine what will best suit your needs. Navigating such a saturated market can be time consuming, so we put the time in for you!
What have we learned?
Like every project, creating the VER came with a great deal of learning, but we are incredibly proud of the result! Do you have any feedback or comments for us…? Head to the Virtual Event Resource page and let us know what you think!
Until next time – stay calm and plan on – virtually that is!

– Your Tycoons, Lyndsey Manyluk and Stephanie Taylor XO
Want access to the latest event trends and resources? Let us answer that for you … heck yes!