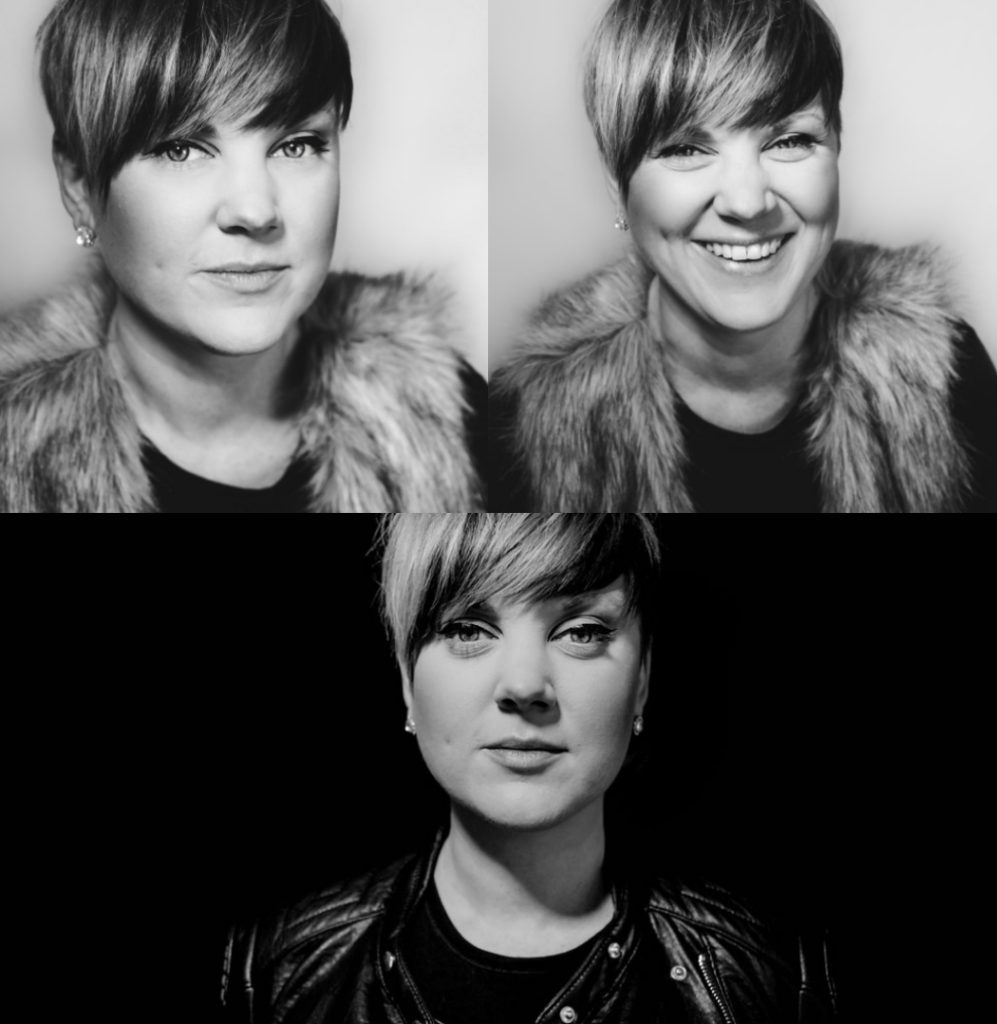 Photo above: This photo was taken by Lauren Dary, owner of L Photography,
during a photo shoot in October.
Well hello there! Remember me?! It's been a while.
Between myself and Tycoon, there has been a lot on the go, and I mean A LOT, over the last couple of months and, though I'm normally "on it" with social media and blog posts (full disclosure and full admittance), I've let it slide and other things take priority. Guilty as charged.
So I thought, it's now or never… Just start Eryne and it'll get easier… It's like pulling off a band-aid right?… Just pick a starting point and get to it…
So here goes. Are you with me? Why don't I start off with the events that Tycoon has had on the go? That seems like the most logical place to kick things off.

Tycoon's Three Months of Events Galore!
Throughout August we were full on in planning mode for the events we had at the end of August and throughout September. If you didn't catch some of my posts throughout September, we had 11 events that month alone! 11! And though, in the thick of it, I wasn't sure if I or the team would come out on the other side, we obviously did. It's a real, live person typing to you!

Servus Edmonton Marathon Expo and Race Day – August 18th to 20th, 2017:
– A first for us, and one that I was VERY excited to be a part of. Here's a peek back at the event and what role Tycoon had as part of our support for Servus: http://bit.ly/2z7El2C

The Office of the Auditor General of Alberta Student Recruitment and Consultative Support – August 29th, 2017 to Present:
– Take a peek at what we've been up to, here!

Autism Speaks Canada Edmonton Walk – September 10th, 2017:
– We were excited to join the talents of the BOS Events team and help provide event planning support and onsite support for the walk in Rundle Park. Check out the crowd that turned out!

The Little Potato Company's Family Day Event – September 15th, 2017:
– One of our FAVE events to do every year, and one that we spend a lot of time and energy on to ensure that it not only looks amazing, but also promises to be an amazing time and create value for LPC! Have you had a chance to feast your eyes on the event photos yet?

Servus Attempts to Create the World's Largest Living Dollar Sign, Take 2 – September 21st, 2017:
– Though we worked with Servus on this event the first time in June as part of Servus Circle Day and the event hosted by the Corporate Centre, we had to cancel the event halfway through due to severe weather conditions. So, when Servus saw the opportunity to do a second take of the event, we thought, "Count us in!". Here was a great post we did about the event and here are a few more photos from the event. Our most logistically challenging event to date, it's one that I am hands down the proudest of my team for!

Boston Pizza's "Welcome Back NAIT Students!" Beer Gardens – September 22nd, 2017

The Alberta Podcast Network's Official Launch Event – September 27th, 2017:
– This was an event that was near and dear to me! Why? Well, not only do I adore Karen and Katrina, but to be a part of the APN's official launch, which was essentially the launch of, and a part of, their organization's marketing strategy, I felt honored to have clients who entrusted me as much as they did. To be surrounded by my colleagues and community, and to see them flourish amidst theirs, it was an amazing experience. But let's let the photos do the talking and enough gushing from me …

"The Business Circle" Three60 Electrical Event in Calgary – October 25th, 2017:
– Servus is one of my favorite clients FYI! Not because we do a lot of work with them (ok that's a part of it!), it's because they're really fantastic people to work for, with, and along side of. They are a collective that "gets it"! And maybe my affection for them is because I've been fortunate to work with some of their top peeps, but they understand the needs and demands of a business owner. And you know me – business first, event planing second!
Being asked to help with "The Business Circle" series event in Calgary featuring Andy Riopel of Three60 Electrical was special. Being able to be in the room and take in his presentation, as cheesey as it may seem, was invaluable to me. I'm still (and I'm not ashamed to admit it) quoting things that Andy had said in his speech and referencing points he made. If you ever have a chance to attend one of the events, or if you have a few minutes to spend watching previous videos of past speakers, please do. You can check them out by visiting "The Business Circle".

So what's next? A break? Ha! That only happens once a year and believe me, I am counting down the days! We have a few of our annual 'biggies' coming up.

"All is Bright" on 124 Street – November 25th, 2017:
– You ♥ it. I ♥ it. We all ♥ it! This year, no lies, it is going to be the BIGGEST, the BRIGHTEST, and the MOST FUN year yet!
Here are some ways to stay in the loop on what the festival has in store:
– Facebook Event Page (updated with announcements daily)
– "All is Bright" event website
– Via the 124 Street's Facebook, Twitter, and Instagram accounts, and using the hashtag #AllisBright
P.S. We REALLY need volunteers this year and would love you to join our team! We've made a lot of changes to the volunteer program this year, and ones that I think are valuable. For more info on how to get involved, what roles are available, what incentives we have, check out our Volunteer Online Sign Up.

The Little Potato Company's Staff Christmas Party – December 9th, 2017:
– All I can say is, for those who know me, OMGG! Have we got some fun and exciting things in store for this event! As we've started working away at the different elements that are a part of the annual event, it reminds me that this profession takes me to some weird and wonderful places, has me meeting all sorts of people, and has me searching for some pretty bizarre things. Never a dull moment is an understatement!

The Little Potato Company's Children's Christmas Party – December 17th, 2017:
– Prepared to be blown away by a cuteness overload! I'm not saying any more, but be excited!

"So Eryne, when you're not working 7 days a week, what do you spend your free time doing?"



Well, I'm glad you asked! I am also very excited to have taken on some new professional opportunities over the last couple of months, that include:
– Presenting as part of MPI Edmonton's "Wine & Apps" Event back on September 18th, 2017
– Participating as a new mentor in the U of A's Career Mentorship Program for Graduate Students
– Participating as a member of the Advisory Council for the Go West 2018 Conference, hosted by Timewise Event Management. P.S Eventprofs … if you have not registered yet … what the heck are you waiting for!!
– Participating as a member, commencing January 2018, of the Advisory Council for NAIT's Event Management Program

As you also likely know, education about the event planning industry and the benefits of hiring a third party planner are a top priority and focus for me. Some initiatives that are a bit more company and profession-oriented that Tycoon has been working on include some of our newest resources:
– Tycoon Events Introduction and Third Party Planner Information
– Our Process and Event Questionnaire … but you have to ask for that one! I can't give away all of my secrets 🙂

Well, it's been a blast! But I've got to get back at it. The planning process wouldn't be planning after all if it simply all came together on its own.
Until next time,
– Your Tycoon, Eryne XO
Subscribe to Blog via Email